Sneakers Fashion Is Calling All Comfy But Stylish Footwear Devotees
The more sneakers,
the better.
#sotrueitrhymes
The more sneakers, the better. #sotrueitrhymes
In my personal opinion, sneakers can be worn with anything. What was once a huge trend back in 2016, and have stuck around throughout 2017, sneakers are currently still going strong in 2018.
And who can blame them when we have prominent figures like Kanye West (Yeezys), Rihanna (Fenty Puma), and now, even Miley Cyrus is releasing her latest collaboration with Converse. Like the economy, when more famous celebrities are designing sneakers, the demand will then increase. When people notice everyone else is wearing, they would acknowledge it as a trend and like all trends, it must be followed. So without having to feel left out, we often see not just on our Instagram feed but as well as on the streets of Kuala Lumpur, where people are dressing it up with their pair of nonblistering footwear.

High Fashion But Still Comfortable
One popular way to style up your sneakers, if you are not planning to be at leisure, is to create a more high fashion look around each pair. Edition KLFW reached out to Haswari Bin Ali or famously known as Ayie Ali @ Mr Stailista who is a fashion critic on a YouTube programme Min Luna On Set.
Based on his personal observation, "Big sneakers and baggy pants, that's what I've noticed our generation has been wearing a lot lately. For example, Fila's Distruptors.
"We would always take comfort and design into consideration when purchasing a pair of sneakers. Brands like Nike have always ensured comfort along with their sporty designs and various colours. High-end brands like Balenciaga and Louis Vuitton are also coming up with their own sneakers which goes to show that the sneakers fashion is growing tremendously.
This 37-year-old fashion police admits he too sometimes was skeptical with the idea of sneakers in a formal setting but with a series of trial and errors, he realised that you don't need to only wear dress shoes at awards show or gala dinners. To those who are still doubting the sneakers fashion and whether they could pull it off, Ayi stated that we have to always wear a pair of sneakers that's very comfortable with our feet.When you are comfortable, confidence would naturally flow. "For today's fashion, it's all about combination. Do not be afraid to mix it up. I would suggest to all those who are still treading the waters to have at least a pair of all black sneakers like
what's offered in Adidas or a pair of white sneakers from Converse," he advised.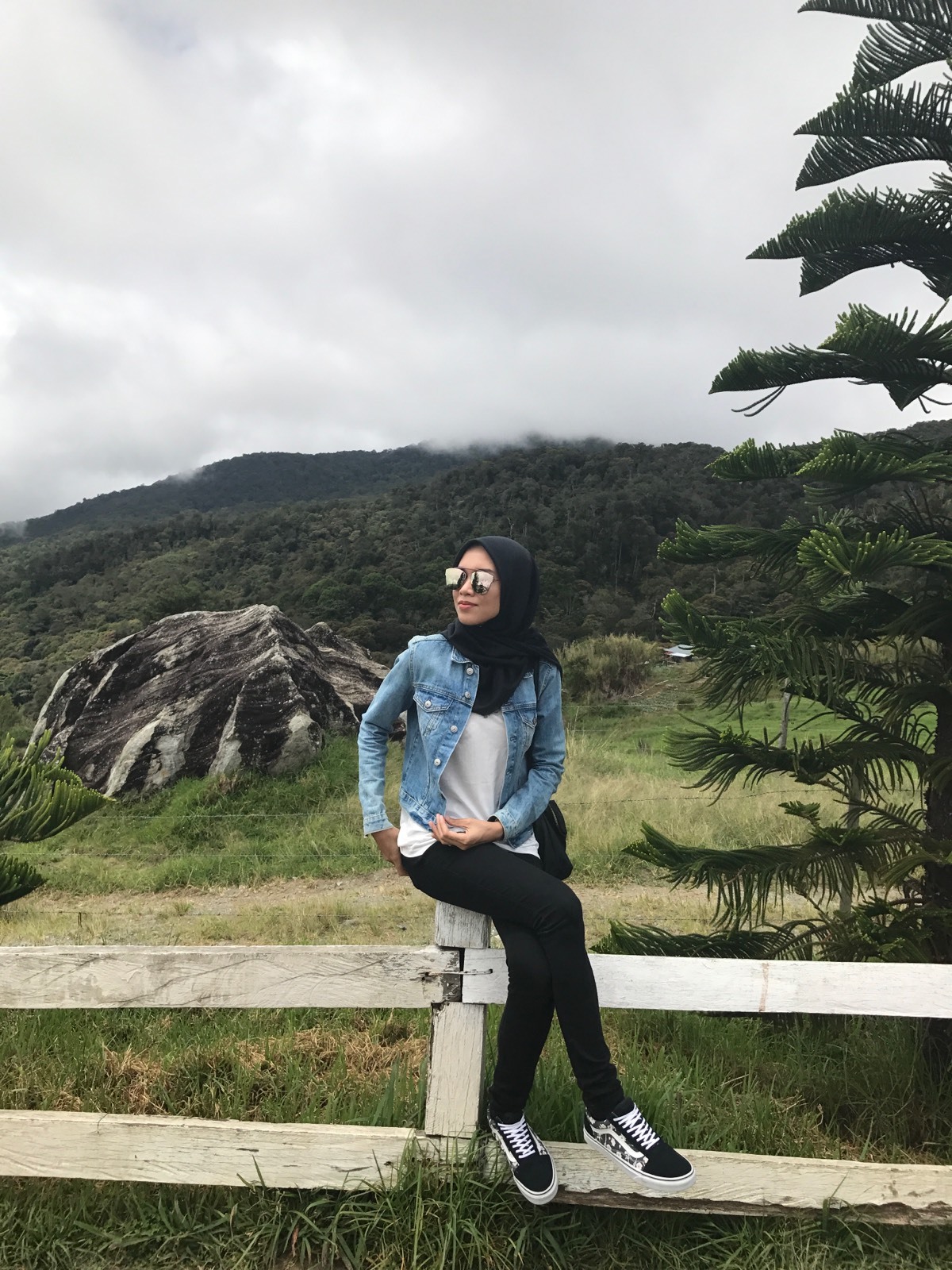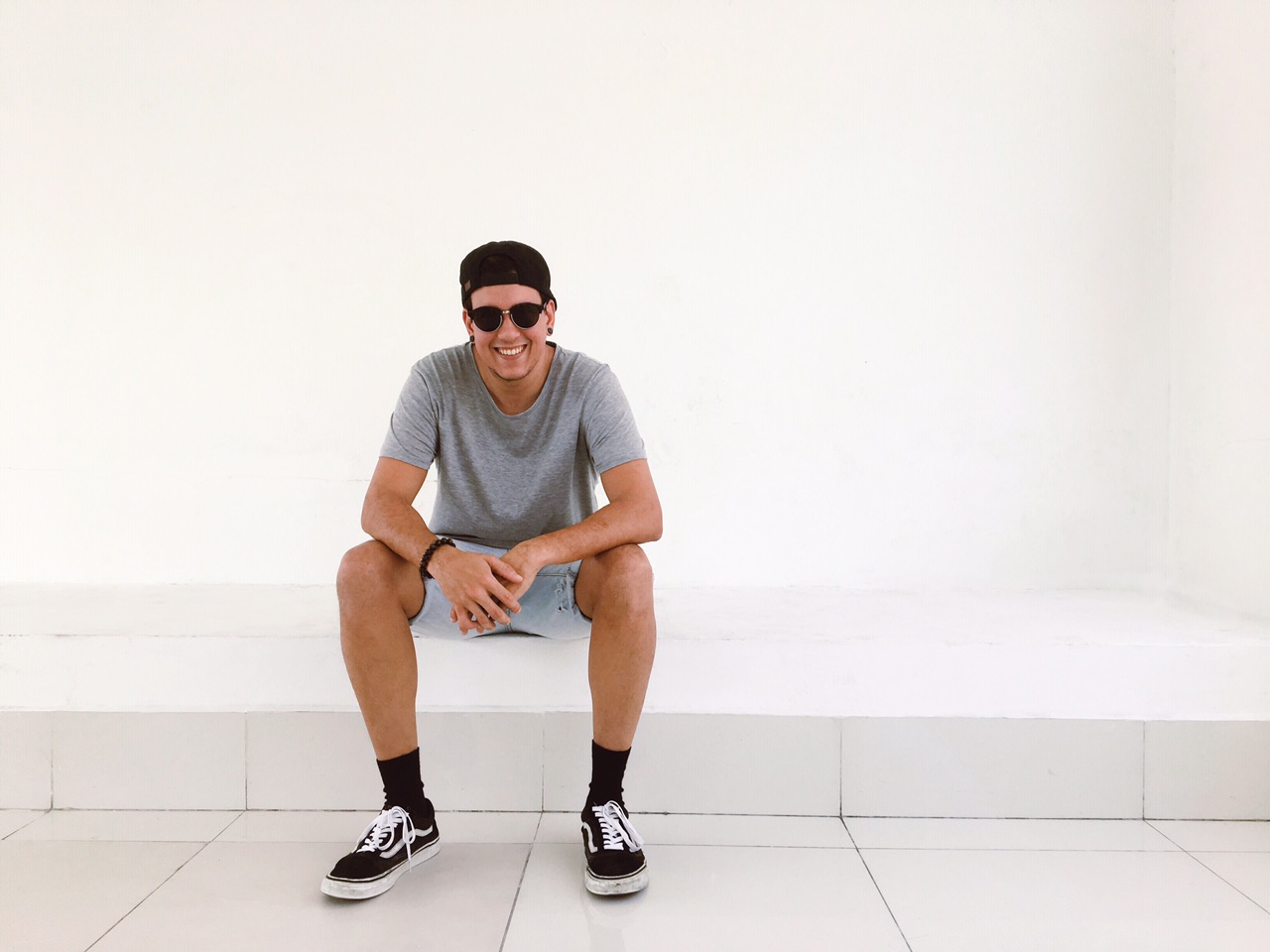 How To Style Sneakers
Whether it's between a pair of classic black and white Adidas, or you are working with a more fitted running Nike sneakers, there will always be a way to pair your sneakers with items from your wardrobe.
Below are five examples of how sneakers can be worn on a daily basis.
1) Adidas Stan Smith: Worn when you would like to add a sporty touch to your outfit. So imagine pairing it up with a striking and vibrant coloured maxi dress.
2) Blacks Vans: You almost can't go a day without seeing a pair of Vans sneakers walking down the street. You would reach for this pair of sneakers when you would like to toughen up and flaunt a tomboy vibe. So imagine pairing it up with a basic long sleeved top (Uniqlo) with plaid pants or mum jeans.
3) White Converse: We love reaching for this classic white pair when we want to play down a very trendy outfit. For example, if your jacket, outer shirt, or top is a statement piece, then pairing it with your classic white Vans would do the trick. So its role here is making your outfit effortless by keeping it cool but still not overshadowing the trendy bit.
4) Slip Ons: We reach for slip ons when we would like to elongate our ankle area because slip ons cut a bit lower on the front of your foot, it would then actually make your ankles look a bit extended. If your slip ons has a platform, then its an added bonus, because it would also give you a bit more height as well. #HeadsUpAsians
5) Air Max Nikes: This pair of sneakers is more padded so it would accentuate more volume to your whole outfit. So be sure to pair it with really skinny jeans.
We hope this gives you a quick overview of how sneakers can indeed be fashionable! So what are you waiting for? Start loading up on your online shopping cart for a (or a few) pair of sneakers in the following months. Well at least until #KLFWRTW2018 that is because it's time to glam up and get uncomfortable in a pair of 5-inch heels!